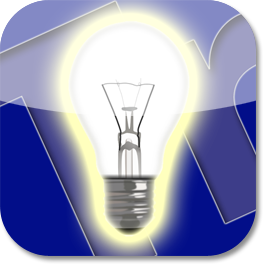 Trivopaedia for iPhone 1.0
"
Trivopaedia for iPhone
" is the iPhone adaption of Steve Litchfield's famous collection of trivia facts, "Trivopaedia".
Steve made it available for the Psion platform first. Later it was ported to other platforms, like Palm OS, Windows Mobile, Symbian OS and even iPods.
But read for yourself at Steve Litchfield's page
.
Trivopaedia for iPhone is downloadable for
free
on the App Store and works with iPhone 3G, the original iPhone, and iPod touch. The current version is 1.0 and it looks like this: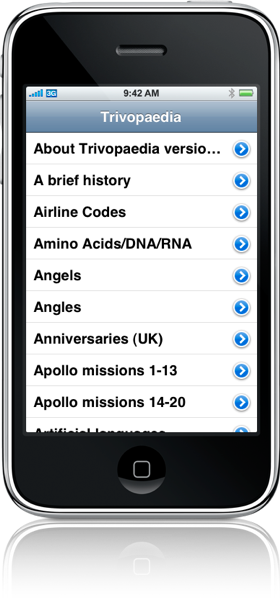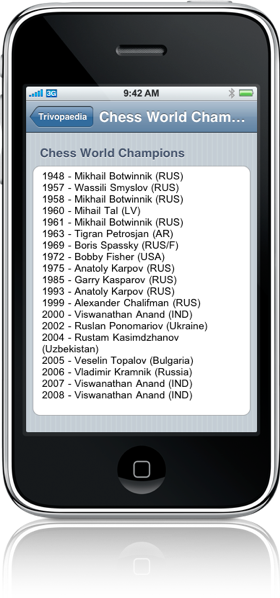 There are app. 240 entries with trivia facts from all kinds of interests: science, art, geography, people, politics and much more.
You just scroll the table with the entries and tap on the title you'd like to know more about. Then you'll see a second screen with the corresponding text for the tapped entry. It's scrollable, too.
That's it for now.
This is version 1.0 and there are lots of features planned for future updates:
an A-Z index bar at the right (like in the address book app) for faster navigation
a search feature for finding entries by keyword searches
sections in the table for the different categories
an online update feature to always stay up-to-date when there's a new version of the Trivopaedia content
a german version with the german content assembled by Christian Eyrich
and more ...
Trivopaedia for iPhone 1.0 is based on the English Trivopaedia V2.3 as it appears
here
. Only a few slight corrections and additions were made.